Síndrome de alienación Parental en Irlanda ,en abril de 2020
4 de Febrero de 2020
Congreso Internacional en Dublin sobre SAP,con los mejores ponentes de todo el mundo.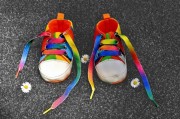 Enlaces de Interés
---
BRIEF DCAROLINE LANGLEY B.L. Ireland

A world expert in family law, the founder of Family Law International and a Fellow of the International Academy of Family Lawyers, Caroline Langley is qualified and practices in four jurisdictions: Ireland, England & Wales, Hong Kong and the USA. She has handled numerous complex international family cases in the United States, Asia, Europe, Argentina, Greece, and South Africa. With nearly three decades of experience, she is a preeminent specialist in international family law with a focus on parental alienation, the Hague Convention and HNW finances. She has worked with the US Department of States, the US Citizens Service, foreign governments and INTERPOL. She has lectured both for professional legal entities and at graduate and postgraduate levels. Caroline Langley successfully negotiates solutions for high-net-worth individuals and has appeared on CNN and FOX News. Caroline has held executive positions within the American Bar Association International Section and is a Mediator, a National Institute of Trial Advocates Certified Trainer and a member of the US Department of State International Child Abduction Attorney Network. Her reported cases and speaking engagements are detailed on her website.ESCRIPTION OF THIS TRAINING:
This is a recording of a recent one day training event exploring the theoretical construct of parental alienation, understanding, recognition and interventions titled "Parental Alienation: Understanding, Assessment & Intervention for children

This is an essential training for those who are working with families post relationship breakdown, where access and visitation is presenting problems.

The early identification of alienating dynamics may help arrest its development and limit the psychological and emotional damage that parental alienation causes to children. If the problem is identified early it is possible to create interventions that privileges the right of children to have a relationship with both parents and identify specific supports to help the family overcome these challenges in a positive way.
THE AIMS OF THIS TRAINING ARE:
With parental alienation now included in the ICD-11, this training will empower practitioners to identify and assess for the presence or absence of parental alienation in a family.
Practitioners will be well placed to integrate the parental alienation construct into their professional practice in a timely manner.
To provide a grounding in the theoretical models, global research, assessment protocols and evidence based interventions relevant to parental alienation.
To enable identification of risk factors and alienating behaviours in children, carers and families.
To be able to understand the many counter intuitives that leads many professionals to misinterpret parental alienation for justifiable estrangement.
To understand the many emotional constructs that alienating parents use to coerce the child(ren) to erase a target parent from their child's life.
FOR WHOM IS THIS TRAINING INTENDED?
All social, legal, psychological and mental health practitioners working with children and families, practitioners working as expert witnesses in private family law proceedings, undergraduate and post graduate students.
WHAT WILL YOU LEARN?
Practitioners are increasingly being faced with a phenomenon where children strongly align themselves with one parent while rejecting the relationship with a previously loved parent without justification in the context of a high conflict relationship breakdowns often referred to as parental alienation (PA).

The American Psychological Association is currently reviewing their position in relation to the phenomenon. The British Psychological Society and CAFCASS have placed this phenomenon on their agenda publicly. Additionally, the phenomenon is in the current draft of the ICD 11. It seems timely that this training raises awareness, education, aetiology, construct, interventions and impact on children and families in Ireland be provided at this time to health professionals in Ireland.